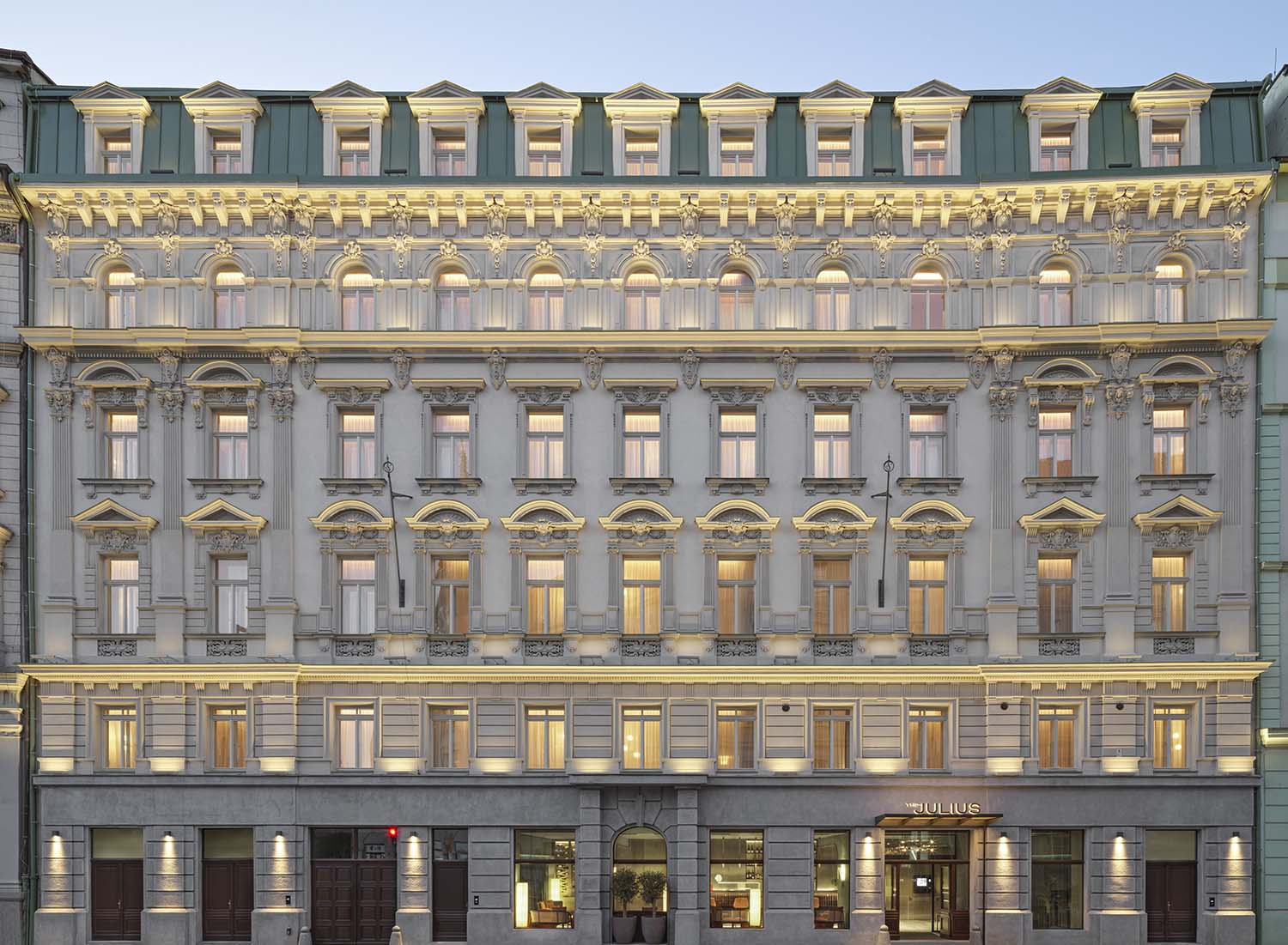 The Julius Prague Design Hotel by Matteo Thun & Partners
Comprising 168 individual residences——most with living rooms, separate bedrooms, and open kitchens——The Julius Prague offers "a sense of home" to today's traveler, the Matteo Thun & Partners– design hotel located in a neo-Renaissance building in the heart of the new town of Prague.
The brand's first establishment, created by Julius Meinl Alive, a name synonymous with finesse, tradition and quality for over 160 years, the Julius Prague was created to meet a variety of individual needs, offering generously sized spaces with a residential feel, as well as common areas where guests can network, meet other travelers, or simply disconnect. The freedom to live in an apartment is essential, whether you stay a night, a month or more.
Matteo Thun & Partners opted for a color palette inspired by the rich artistic heritage of the Czech Republic, seeking to offer guests an authentic Czech experience in a venue that combines the new and the old; in the heart of the New Town, a few steps from the gates of the Old Town of Prague. Made-to-measure furniture, reception, bar and benches, marble bathroom, padded headboards and bedside tables, while in the luxury residences, the designers have combined clean and pastel shades, working with natural materials and soft textiles. to create a welcoming atmosphere alongside an elegant and warm ambience.
An elegant operation in the heart of Prague with excellent dining options (the property's Emporium Bistro and Bar providing the perfect setting for lunch or relaxed work during the day), The Julius Prague offers guests a refined environment for feel at home for as long as they choose.