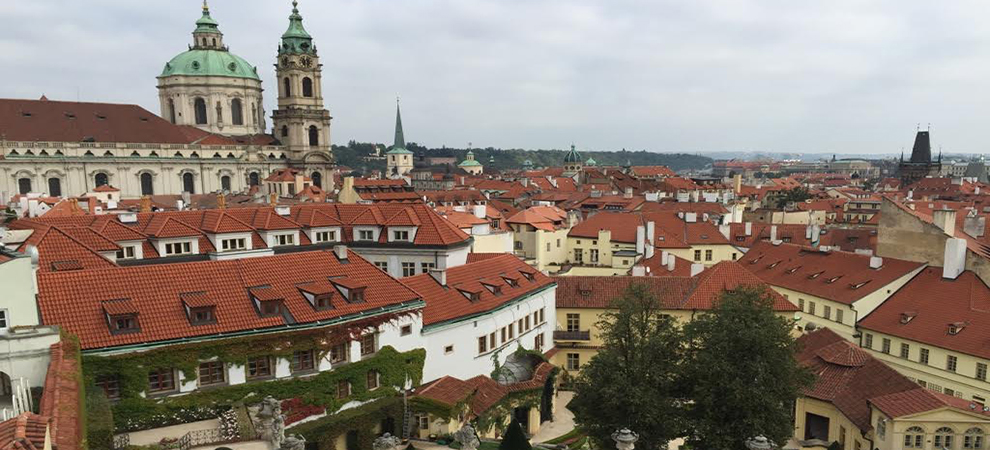 The Aria Hotel in Prague: an orchestrated original
---
I travel a lot. And while I'm not a fan of spending big bucks on a hotel, I certainly appreciate the conveniences of five-star accommodations. Especially if the customer is paying. I rather prefer to eat and drink my way in a city. After all, it's just a warm bed, fluffy pillow, and state-of-the-art gym that I'll never use. But every once in a while, I stumble upon a place that not only piques my interest, but makes me eat, drink, and have fun without ever leaving the grounds. Aria Hotel in Prague is one of those places.
Located in the historic center of Mala Strana, just a three-minute walk from Charles Bridge and Prague Castle, Aria is a 5-star music-themed resort rebuilt almost 15 years ago. But thanks to architects Rocco Magnolia and Lorenzo Carmelite, who are best known for working alongside fashion legend Gianni Versace, this elegant hotel feels like it's been around for centuries.
Aria curated a concept for a wide range of musical tastes: 51 suites, each room dedicated to a specific style of music or artist with original artwork, books, Apple TV and iPad. The stylized icons range from classical to contemporary, including rock, opera, jazz and blues. There's a Billie Holiday room, a Mozart suite, even Elvis and the Rolling Stones have a space waiting for you.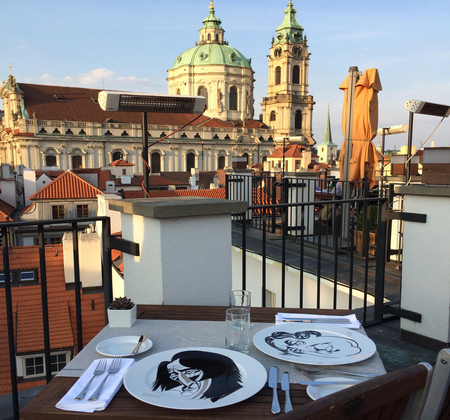 Downstairs in the lobby, Dr. Ivana Stehlikova, Aria's musical director, greets each guest. With a doctorate in musicology, Dr. Stehlikova offers advice on the various musical events that can be found throughout the city. Walk through the lobby and you'll find the music library, where you can browse through thousands of CDs. Grab one from the shelf, hand it to the janitor, and the lobby will soon be filled with sounds of your musical choice.
There is a private screening room, music lounge and CODA, a rooftop restaurant with world-class cuisine and 360 degree views of the city. But perhaps most stunning of all was the Vrtba Garden, the oldest Baroque garden in Prague and a UNESCO World Heritage Site. An ideal setting for weddings or simply a walk along the well maintained paths.
Aria Hotel is a perfect blend of music and luxury that will have you singing. Even outside of the shower. This is a place I will definitely return to. And who knows? Maybe next time I will even take advantage of this gym.
---
Showcase of real estate advertisements