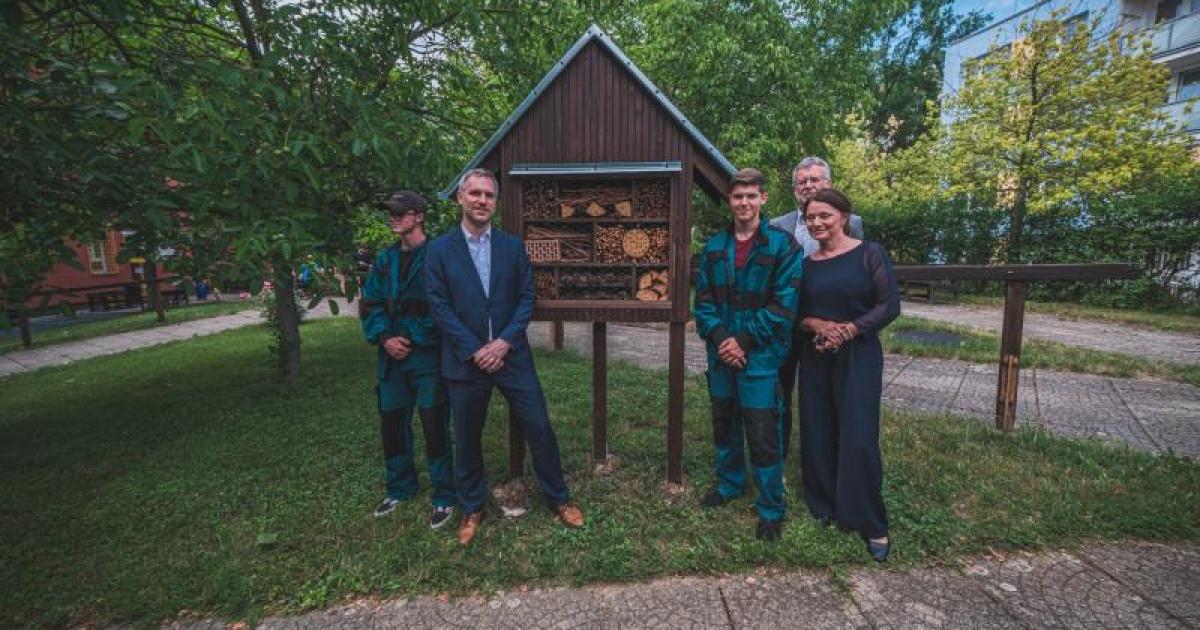 Prague turns its Christmas tree into an insect hotel and library
Prague turns its Christmas tree into an insect hotel and library
As part of a local tradition, the furniture will go to local retirement homes
The Mayor of Prague Zdenek Hrib donated several pieces of handmade furniture at two local retirement homes today, as reported on the city's website. The gift has both sustainable and social functions as it was made from what was until recently the town's Christmas tree. In addition, the furniture was prepared by a local vocational school, which allows young people to practice and obtain a moral reward for their work.
Prague cuts the trees wisely
Last January, Prague's Old Town Square shone brightly with a 22-meter-tall spruce tree, delighting locals and tourists alike. But since the festive season was over, the tree had to be removed. Luckily, Prague had already figured out how to put it to good use: like last year, it turned it into furniture for retirement homes.
To do this, the tree was felled and a company removed its branches and cut it into four-meter pieces. Planks were cut from it, which were then industrially dried. Following this procedure, the material was delivered to the secondary vocational school in Jarov.
The students did what they know how to do by making two shelves and an insect hotel. The production of all the products took the students about two months and involved carpenters, plumbers, glaziers and painters. The Mayor then donated Prague-themed books to properly fill the library.
"It is very important for our students if they can produce something meaningful in their teaching that is not somewhere in the warehouse, and at the same time something original. This year's Christmas tree products fulfill this purpose perfectly," commented Miloslav Janeček, principal of Jarov's secondary school.
Last year, pupils from the same school used spruce wood from the Christmas tree to produce two garden benches and four mobile flower beds, which were donated to another retirement home.