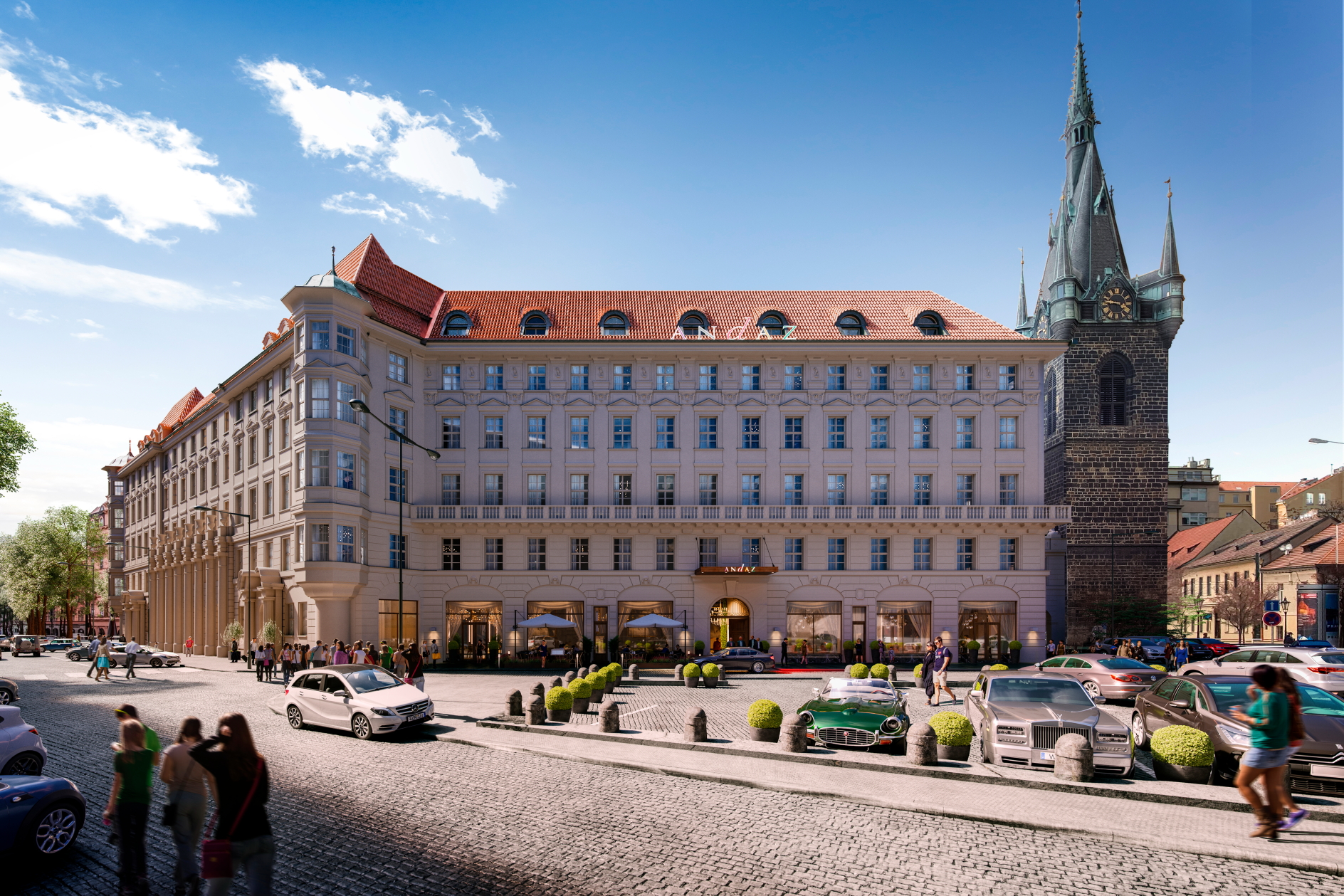 Hyatt opens the first hotel in the Czech Republic
(April 19, 2022, 11:51 +07)
Hyatt has expanded its hotel portfolio to the Czech Republic with the opening of the fifth Andaz hotel in Europe.
The 176-room Andaz Prague, the country's first Hyatt hotel, is located on Senovn Square in the beautiful and historic Sugar Palace dating back to 1916, originally built for the influential Sugar Industry Insurance Association.
Wenceslas Square, Old Town Square and the historic Municipal House (Obecn Dum), some of Europe's most renowned historic sites, are within walking distance of the hotel.
Andaz Prague is located in the historic Sugar Palace on Senovazne Square
Prague is a city with an impressive history and culture, said Martina Maly-Grtner, COO of UBM, the property development company. As developers of this new hotel, we are very proud to have been able to use our design approach in a way that allows the hotel to tell this beautiful story, with all its legends and myths. Storytelling is actually one of the things we do best at UBM and Andaz Prague Hotel is certainly a milestone in this regard in our nearly 150-year company history.
Hotel amenities include a bistro restaurant, bar, over 150 square meters of event and meeting space, a fitness center with cardio equipment and free weights, and a spa by Klara Rott.
As the Andaz brand is known for stimulating the creativity and curiosity of every guest, we are honored to present the brand in the Czech Republic," said Doris Hecht, Managing Director of Andaz Prague. We are delighted to welcome guests to Andaz Prague where we offer a unique experience through distinctive expressions of local culture. The beautiful city of Prague continues to inspire many travelers to explore its rich offerings and the Andaz Prague's location offers guests the opportunity to visit some of Europe's most amazing historical sites.
The 26th Andaz hotel in the world, Andaz Prague joins Andaz Munich Schwabinger Tor and Andaz Vienna Am Belvedere, Andaz London Liverpool Street and Andaz Amsterdam Prinsengracht, as the fifth Andaz hotel in Europe.