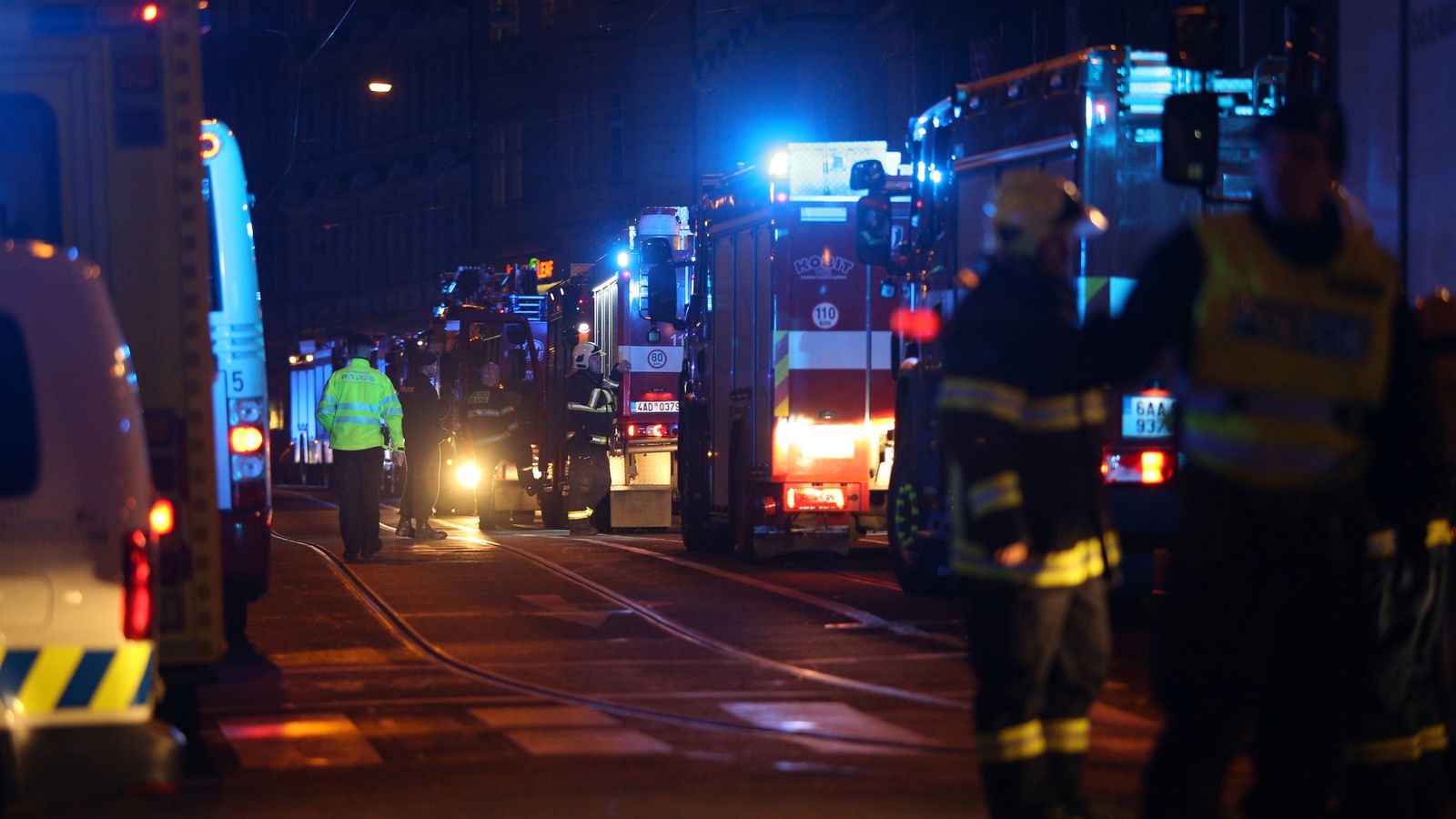 Hotel fire in Prague: Four dead and dozens injured in the fire | world news
Two more people have died from their injuries after two more died and dozens were injured in a fire at a hotel in central Prague.
The fire at the Eurostars David hotel started around 7:00 p.m. local time (6:00 p.m. GMT) on Saturday.
Two people died in the blaze and officials said on Sunday that two more women had died from their injuries, bringing the total death toll to four.
Nine people were taken to hospital with serious injuries, said Jana Postova, spokeswoman for the Prague emergency services.
"Unfortunately we were unable to help two people," Prague's emergency medical service said on Twitter shortly after the fire.
The hotel is just one block from the Vltava River and close to the National Theater in the Prague2 district, popular with British tourists.
Police said the two people who died at the scene were a 22-year-old German and a 21-year-old Korean.
No further details of the two people who died from their injuries were available.
The nine treated at the hospital included people from the Netherlands, Turkey and France.
Rescue officials said earlier that 40 people had been injured.
They are believed to have mostly been treated for smoke inhalation at the scene and not taken to hospital.
The Mayor of Prague Adriana Krnacova, present at the scene, expressed her condolences to the relatives of the victims.
The cause of the fire was unclear.