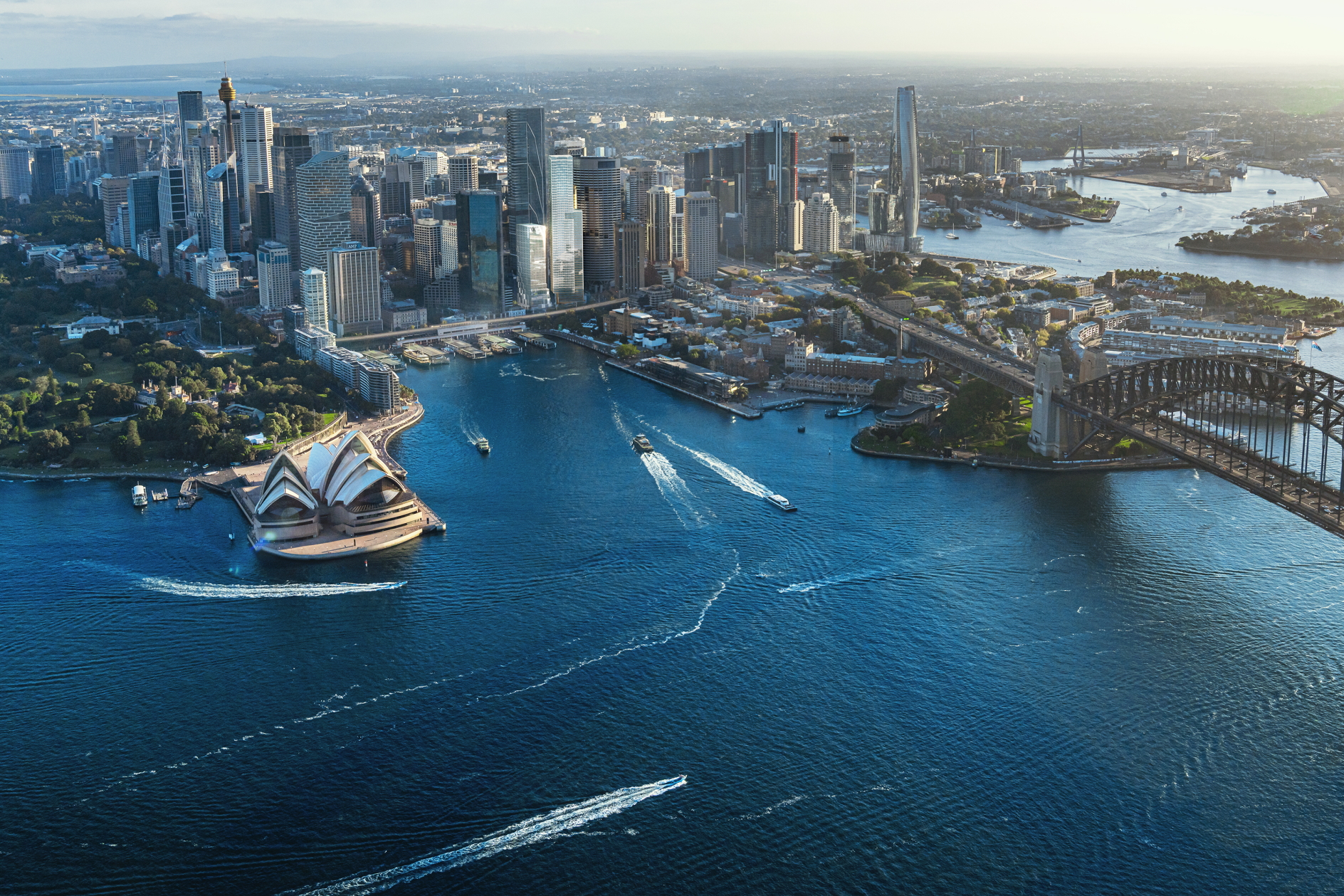 Hilton signs first Waldorf Astoria hotel in Australia
(05 April 2022, 11:34 +07)
Hilton signed the first Waldorf Astoria hotel in Australia.
With views of the famous Harbor Bridge and Sydney Opera House, Waldorf Astoria Sydney will be part of the mixed-use development of AW One Circular Quay, one of Sydney Harbour's few prime locations.
Construction has begun on the 28-story, 220-key luxury hotel, which is expected to open in early 2025.
"As the first Waldorf Astoria property to debut in Australia, Waldorf Astoria Sydney demonstrates Hilton's commitment to expanding its luxury portfolio to the world's most sought-after destinations," said Nils-Arne Schroeder, Vice President , Luxury & Lifestyle, Asia Pacific, Hilton. "Our highly personalized, elegant service and iconic environments are at the heart of every hotel, and we look forward to delivering unforgettable experiences for our guests in Sydney."
Sydney to host Hilton's first Waldorf Astoria hotel in Australia
The One Circular Quay mixed-use development at 1 Alfred Street, which will include an adjoining 61-story luxury apartment tower, is within walking distance of some of the city's top shopping destinations and top attractions.
Tokyo-based firm Kengo Kuma & Associates and Sydney-based Crone Architects will oversee the architecture of the Waldorf Astoria Sydney.
Comprising 179 rooms and 41 suites, the Waldorf Astoria Sydney will feature two restaurants, a rooftop bar with stunning views of Sydney Harbour, a variety of meeting and event spaces, and fitness options , including a spa.
"Hilton is delighted to partner with AW One Circular Quay on the Waldorf Astoria brand's entry into Australasia, which marks an important milestone in the growth of our luxury portfolio. The introduction of Waldorf Astoria in Sydney underscores our growth strategy of organically bringing our world-class brands to discerning travelers in key global markets," said Guy Phillips, Senior Vice President Business Development, Asia and Australasia, Hilton.
Waldorf Astoria Sydney joins an extensive portfolio of more than 30 hotels in operation under the brand, with 20 additional Waldorf Astoria properties under development worldwide.
Across Australasia, Hilton has an existing portfolio of 29 Hilton Hotels & Resorts in operation and 12 hotels under development, DoubleTree by Hilton, Curio Collection by Hilton and Hilton Garden Inn.
See also: Exclusive travel industry interview with Kurt Ekert, President of Saber.