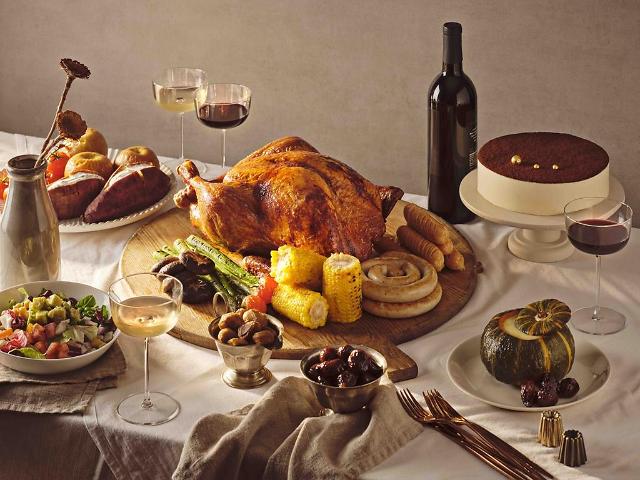 GS Retail Online Ecommerce Platform Partners With Five Star Hotel To Offer Delivery Service
SEOUL – The grocery fast delivery services wing of South Korean retail company GS Retail has partnered with a five-star hotel in Seoul for customers who want to party at home instead to go out to enjoy the end of the year season. Meals including roast turkey and pork, cooked by the hotel's chefs, will be delivered on request.
GS Fresh Mall said in a statement that the rapid grocery delivery service operator has partnered with InterContinental Seoul Parnas, a luxury hotel in Seoul's southern office district, to launch a delivery service from food. Different menus will be delivered at the desired time between December 24 and 26. The service will only be available to customers residing in Seoul.
High-end menu delivery services have emerged in South Korea due to a coronavirus pandemic. The InterContinental Seoul Parnas began selling luxury lunch box menus shortly after the country adopted a social distancing campaign that regulated groups of more than four people from eating inside restaurants at the early 2020.
© Aju Business Daily & www.ajunews.com Copyright: Any material on this site may not be reproduced, distributed, transmitted, posted, published or broadcast without permission of Aju News Corporation.